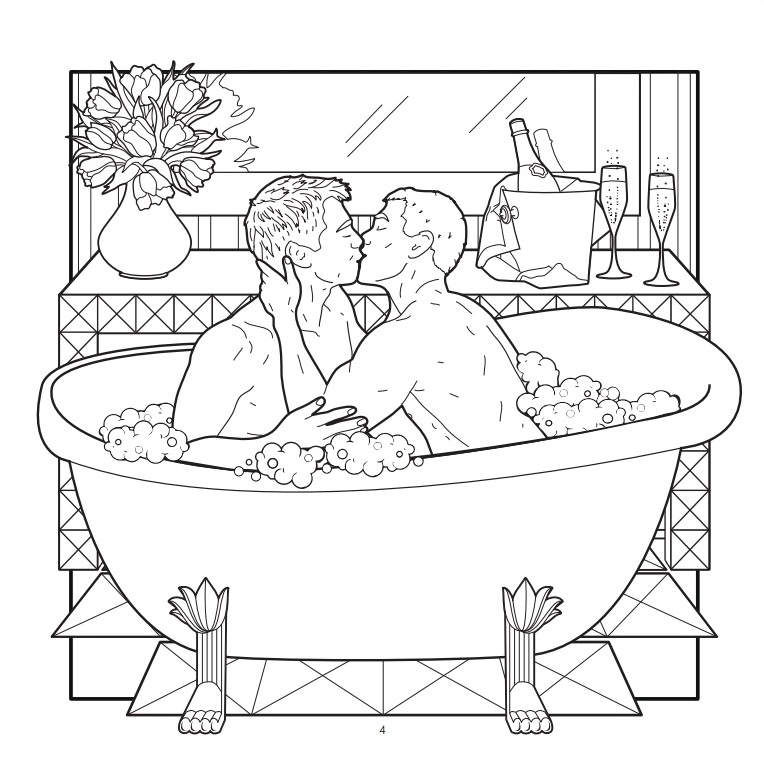 Gay Coloring for Adults from the Ukrainian Artist. LGBT news from Belarus, Russia, Ukraine, July-2017, #1
Russia expects the results of investigation on the situation with gays in Chechnya. Ukraine performs a gay coloring for adults. LGBTQ news, July 2017 #1.
The Russian LGBT Network expresses concerns regarding the failure of authorities to investigate the persecution of homosexuals in the North Caucasus. Gay activists call the Investigative Committee of the Russian Federation to urgently initiate a criminal proceedings. In case of refusal they will insist on conducting an investigation involving international courts.
Ombudsman Tatyana Moskalkova expects the report on gays persecution in Chechnya from the Investigative Committee of Russia within the next few days.
Photo: ria.ru
The 39th Moscow International Film Festival was criticized for neglecting of the problems of LGBT and women.
«The main competition ran out of films made by female directors, films with ordinary women, not models from magazine covers, in the lead roles, the topics on LGBT and racial minorities were not developed enough…» — said Jenny Tsilka , a film critic, a member of the FIPRESCI jury, a member of the Berlinale Selection Board.
Earlier, Nikita Mikhalkov, the president the film festival, commenting on the contest program, told that » out of thin air drama about the life of same-sex family cares no one, except for the gays themselves.»
Quite recently, a city map with LGBT-friendly places was introduced in Kiev. It's high time to develop a similar map in Russia with the only difference — it will contain homophobic restaurants, cafes, shops and clubs, where LGBT visitors are not allowed. The following institutions probably would be on the map:
The chain of coffee shops «Perfetto Caffe» in Voronezh, whose owner asked «homosexuals» to avoid his cafes. Pavel Busygin wrote this on his Facebook page, however two days later the post was deleted.
The bar in Blagoveshchensk with the sign plate informing that «the bar does not serve LGBT members. Have you no shame? There are so many beautiful women around! The man's butt was created for any other purpose, so the entrance for gays is PROHIBITED!»
The bakeries with the sign «Gays are not allowed», placed in the show-windows. Herman Sterligov, the owner of the bakeries, is known for regular homophobic statements. Recently, he responded to a same-sex marriages legalization in Germany, proposing to raise «the iron curtain from the gay countries».
In Ukraine, an adult coloring book Anti-stress Gay Love was released. The author of illustrations Oksana Nalivaiko believes that people should not be shy of their love, and tempting fantasies. The album contains 15 high quality illustrated love stories, and can be a great gift or a confession to the partner. The artist hopes that the book will help to popularize the ideas of tolerance and respect for diversity.
In Lutsk, Ukraine, a police officer publicly opposed LGBT actions in the city. Anatoliy Formaniuk posted a petition on the city council's website demanding to ban «parades of sexual minorities» because they «insult people with conservative views.» As of July 3, the petition was signed by 79 people out of 300 required. Human rights activists say that the policeman roughly violate the Law of Ukraine «On the National Police» and the norms of professional ethics, and call for bringing Formaniuk to justice