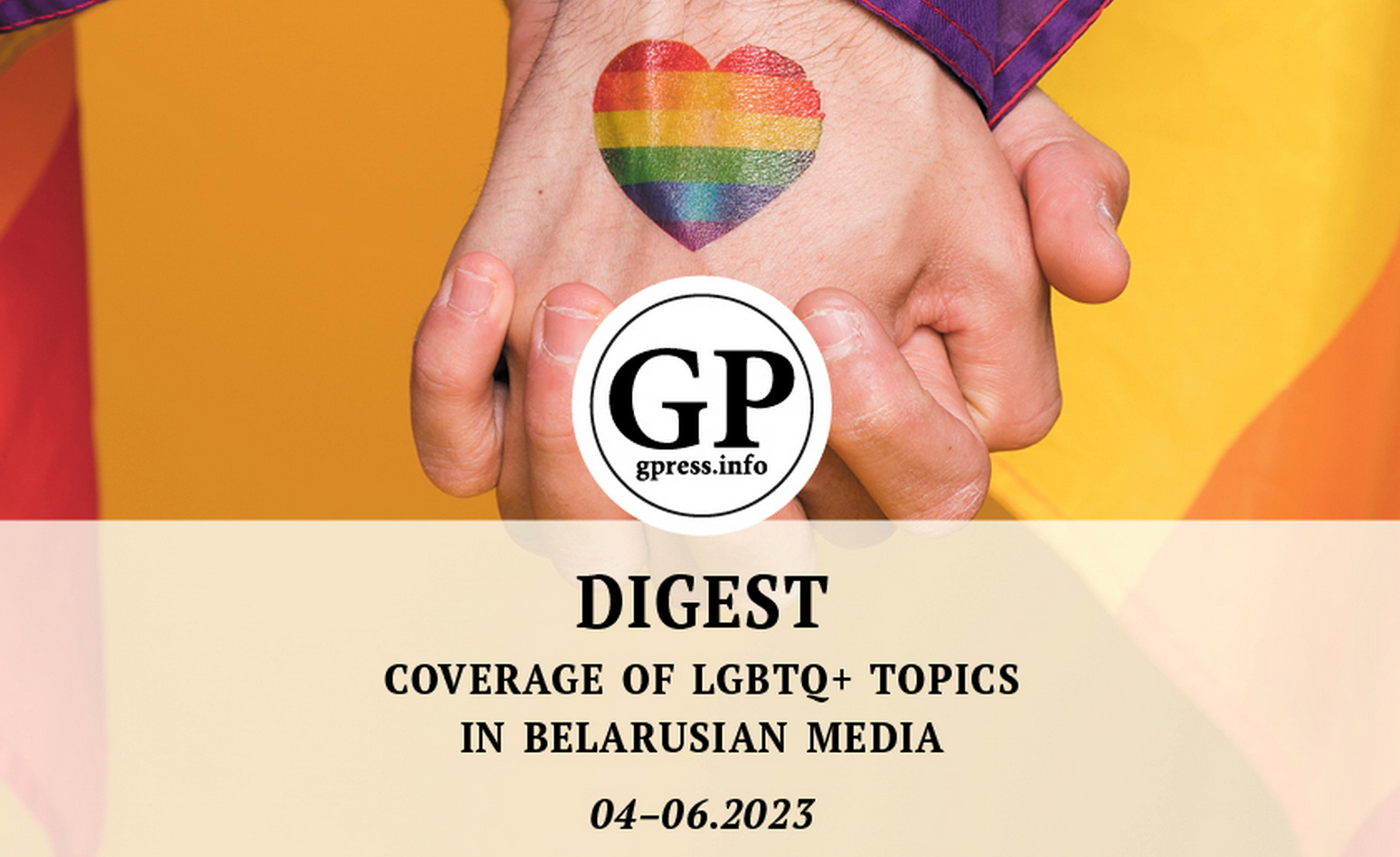 Digest сoverage of LGBTQ Issues in the Belarusian Mass Media April – June 2023
The second quarter of 2023 was marked by info noise around the idea of banning «LGBT propaganda» in Belarus at the example of the Russian Federation.
It is worth noting that the day before Lukashenka, talking about gay people, noted «… Well, let's stop these men from tumbling with other men, what will this lead to? Nothing to do with it. Moreover, they don't create any problems for us, they work well.»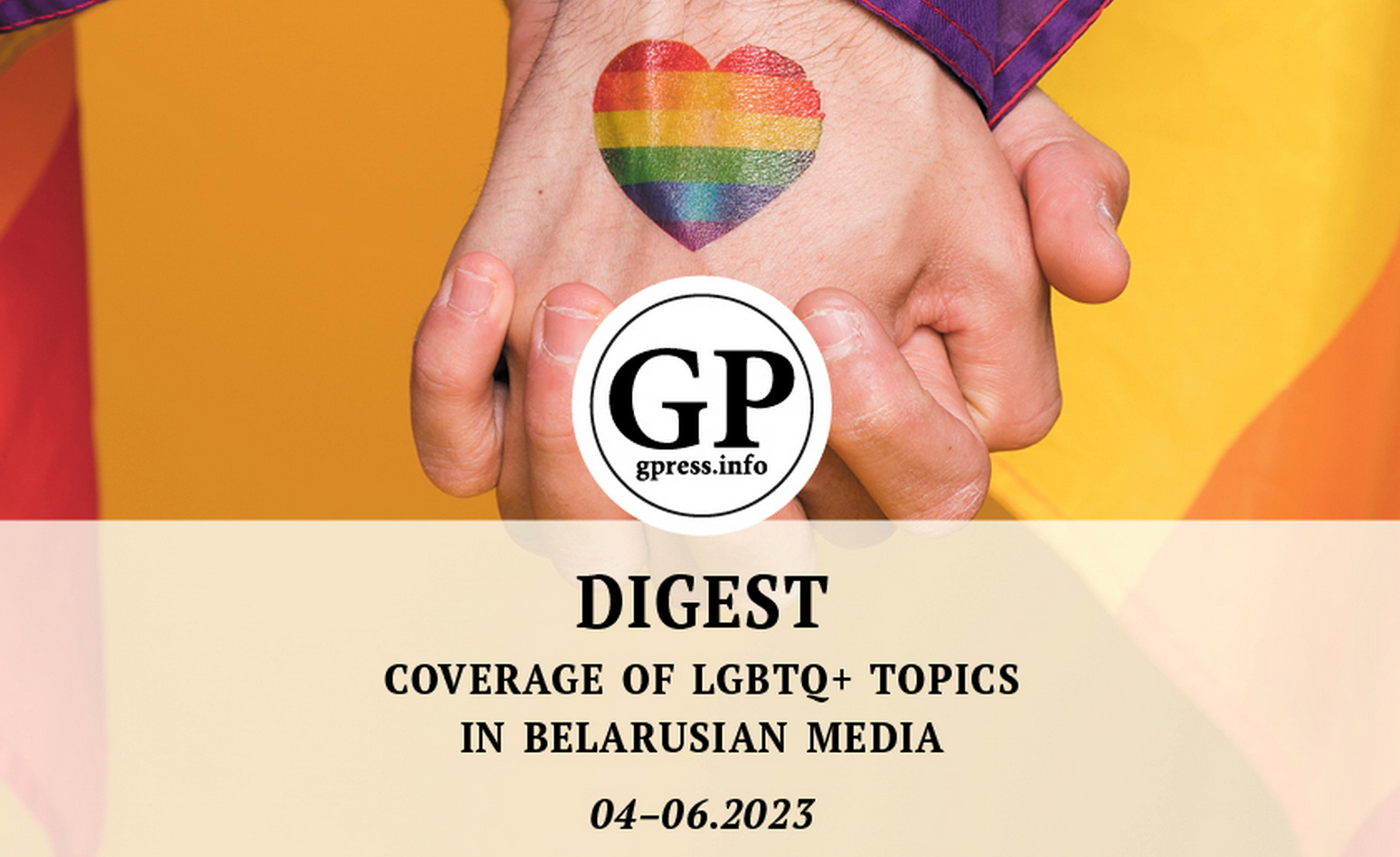 Hence, along with the statements of pro-government activists and propagandists, quite unambiguous statements of MPs appeared: «MPs believe that it works more effectively in Belarus so far even without the law».
Iryna Kastsevich, the Minister of Labor and Social Protection expressed herself in the same way: «I see no reason to consider childfree and LGBT as a trend in Belarusian society.»
Aleh Haidukevich, who posed the question to Lukashenka, is not going to introduce proposals to ban «LGBT propaganda.» Here is his quote: 'I heard the most important thing for me that propaganda of non-traditional values that destroys our family and our foundations, would not exist in Belarus and I don't need anything else. I saw a clear position of the head of state.»
It should be noted that the last sentence in the quote can be interpreted as we don't have LGBT propaganda, and that's enough for me, «and 'we won't have a ban on propaganda, and that's fine with me.»
In mid-April 2023, discussing new amendments to the law «On Mass Media», the Belarusian MPs proposed to supplement it with a ban on «LGBTQ+ propaganda». In response to this proposal, the head of the Ministry of Information noted that the department had already taken «sufficient measures to limit the distribution of such production in the country.»
And he added that, in his opinion, it was necessary to 'take a comprehensive approach to the development of such a draft law, and the key role should be played by the legislators, getting together various governmental agencies: the Ministry of Education, the Ministry of Health Care, the Ministry of Information, and the Ministry of Internal Affairs, so that it would be a comprehensive and extensive legal act».
In addition, the Minister of Information said that the governmental agency had sent 500 warnings to all publishers and bookstores, stating that if such literature is found on sale, «certain measures of administrative influence will be applied.»
And on June 19, it became known that the security forces proposed to introduce «administrative responsibility for the promotion of non-traditional sexual relations, gender reassignment, pedophilia, and child-freedom ideas.» The representatives of the Prosecutor General's Office presented all these initiatives along with innovations in protecting children from sexual violence and exploitation.
The Prosecutor General's Office proposed to introduce administrative responsibility for «promoting non-traditional sexual relations.» According to the Prosecutor General's Press Service, the idea was supported by Aliaksandr Lukashenka.
The appearance of a number of materials that are critical of the replicas of pro-government speakers in the independent broadcast media looks positive. Independent mass media analyze such statements and competently disavow them: «An MP Has Stated that People Don't Watch Films on LGBT-thematic. They Do Watch Them Though.»
The appearance of the «Gender Gap» program on Euroradio became a counterweight to the pro-government propaganda. PhD Iryna Sidorskaya analyzes live the gender agenda and provides scientifically based arguments that break the state propaganda:
«Childfree and LGBT are destroying the nation? What is wrong with Lukashenka: Gender Gap'; 'Now you are talking about women's rights, and then you will lobby gay marriage!' – Let's Discuss.' 'Now you are talking about women's rights, and then you will lobby gay marriage! Let's Discuss».
GayPress Editorial
Download Digest сoverage of LGBTQ Issues in the Belarusian Mass Media January – March 2023