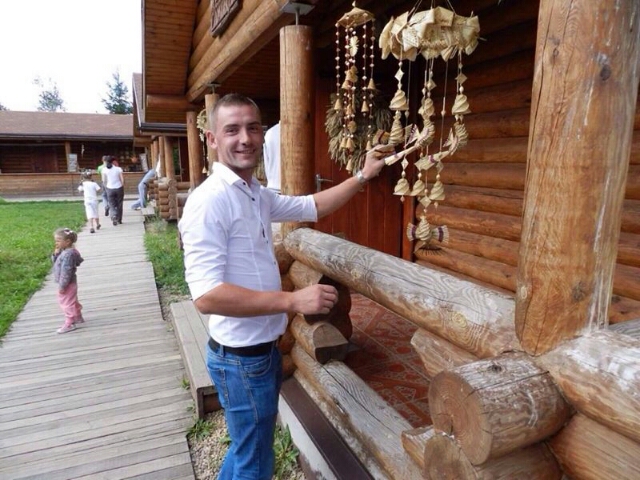 Mikhail Pishcheuski's Family Thanks to All Non-Indifferent People for Support
The "Salidarnasts" publication about Mikhail Pishcheuski, who was beaten nearly to death by a homophobe after a gay-party in Minsk, has deeply moved quite a few people in Belarus and abroad. The story was translated into English, German, and Norwegian. People from all around the world started to transfer private donations to support Mikhail.
As of October 29, 2014, the amount of private donations totaled 8 million Belarusian rubles (around 700 USD), 8,750 RUR, 250 USD, 130 EUR, and 10,100 Norwegian crowns (around 1,500 EUR).
"I would like to express gratitude to everyone, who sent donations – Mikhail's sister Tatsiana said to "Salidarnasts". – On behalf of Mikhail's relatives, I would like to say 'thanks' to all the people, who have come to help. We don't know how rich the people are. Even 50,000 Belarusian rubles might have played a significant role for some of them. On the one hand, the sum of the collected donations is big and it will be enough for the nearest future. It is really important. On the other hand, the sum is certainly insufficient for arranging Mikhail's medical rehabilitation abroad", — she added.
Human rights defenders from other countries have contributed to spreading information on the case. In particular, a group of LGBT activists from Russia is developing a Web-site, aimed at collecting donations for Mikhail's medical rehabilitation abroad. Also, they are preparing a petition with a demand to toughen the sentence to the aggressor and treat the attack as a hate crime.
The 'Apartment' NGO of Russian-speaking LGBT-activists in Germany has translated the article into German and published it on their Web-site.
The EuroPride-2014 organizer Stein Runar Østigaard has started an information campaign on the case in Norway. He published an article on blikk.no and contributed a report to www.gaysir.no.
Mikhail's mother Valiantsina Bartashevich filed an appeal against the initial court verdict. The court hearings on the appeal are to take place in January 2015.
The charity account details for all non-indifferent people, who are ready to help Mikhail, can be found below.
IMPORTANT!  The charity account has been opened by Mikhail's mother Valiantsina Bartashevich. It is highly important to mention her name as the Recipient and mention 'For medical treatment of Mikhail Pishecheuski' in the purpose of payment.
Currency
USD
56 Correspondent Bank
CITIBANK N.A., NEW YORK
SWIFT: CITIUS33
Account 36316265
57 Beneficiary Bank
BELARUSBANK
18, DZERZHINSKI AVE
MINSK 220089, BELARUS
SWIFT: AKBBBY2X
Beneficiary
Bartashevich Valiantsina
Account number 000284
For medical treatment — Michael Pischevskiy
Acc. at branch
527/527
Currency
EURO
56 Correspondent Bank
SWIFT: COBADEFF
COMMERZBANK AG, FRANKFURT AM MAIN
400886596600EUR
57 Beneficiary Bank
BELARUSBANK
18, DZERZHINSKI AVE
MINSK 220089, BELARUS
SWIFT: AKBBBY2X
Beneficiary
Recipient: Bartashevich Valiantsina
Account number:000028
For medical treatment — Michael Pischevskiy
Acc. at branch
527/527
___________________________________
EUR account
Currency: EURO
Account No.: 000028
SWIFT: AKBBBY21527
Recipient: Bartashevich Valiantsina
Recipient's address: Voronjanskogo str. 50, Minsk
USD account
Currency: USD
Account No.: 000284
SWIFT: AKBBBY21527
Recipient: BartashevichValiantsina
Recipient's address: Voronjanskogo str. 50, Minsk
Charity account in Norway
Currency: EURO, USD, NOK
Number: 98012022395
IBAN-Nummer: NO8098012022395
SWIFT/BIC-kode: DNBANOKK / SKIANOBB
Recipient: Leonard Mathiassen
WebMoney:
R124648826960 — Russian rubles
B106346549948 — Belarusian rubles
Z116945003453 — USD
E350590011736 — EUR
PayPal:  leo-math@hotmail.com