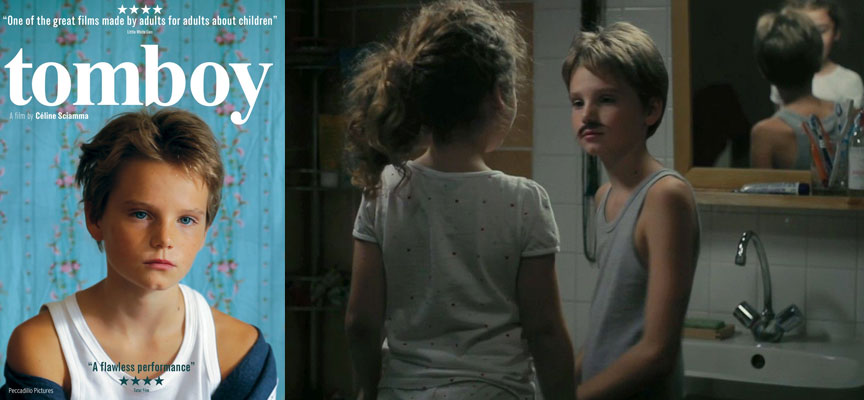 Evaluation on the Tomboy Movie
Let's see what the movie, which was produced in France in 2011 and directed by Celine Sciamma, tells us.
Let's see what the movie, which was produced in France in 2011 and directed by Celine Sciamma, tells us.
New environment, new house, new page. How you introduce yourself when you first go somewhere or enter a new environment, the people around you attribute labels to you and make positive or negative prejudices. You are like this, you are like this, I hoped you will do this, I did not expect this from you, people start to expect something from you. Lauré introduces himself to his new friends as a man and starts playing games with his friends.
Boys observe how they play football, how they spit on the ground, how they behave… he imitates them and assumes that identity. He wears capris instead of clothes, wears shorts instead of bathing suits, and feels like a man. He even makes a penis out of play dough so that he can make himself think of a man.
He does not introduce his sister to his friends because he is afraid that he will reveal his identity, and one day he is noticed that he is a girl, he hides, his sister understands the incident and introduces himself as a man, and now he becomes a part of this situation.
When he goes out with his brother, he gets into a fight one day with his friend, then the boy he beat, and his mother comes home to complain and lauré's mother understands the situation and asks her friends why she introduces herself as a man, but Lauré says that she does not know that she wants this thing to end, and it is difficult for her.
+ Unfortunately LGBTI individuals in particular are faced with numerous negative situations, particularly to Turkey why it exposed what crimes they're coming face to face with the child in the non-savvy parents, they do not be accepted. No matter how tomboy the movie tries to explain, it focuses on the difficulties transsexual individuals experience in childhood and helps us to empathize.
If you like this, you can watch a similar 3-episode mini-series Butterfly.
Source: lgbti.org