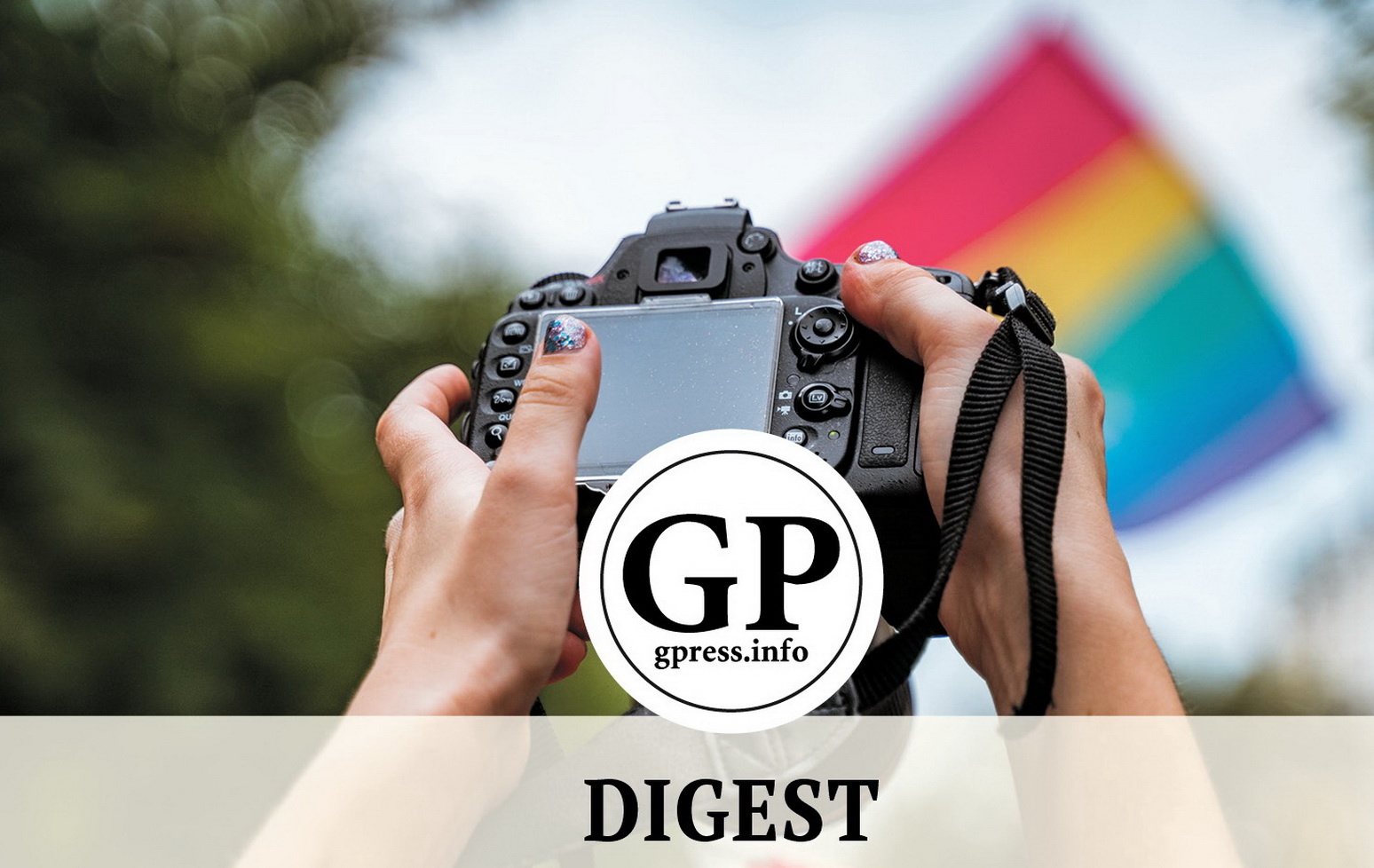 DIGEST COVERAGE OF LGBTQ+ TOPICS IN BELARUSIAN MEDIA July–September 2022
The third quarter of 2022 was marked by the saturation of LGBTQ+ topics in Belarusian media. The lull of the past three months is more than compensated for by the current attacks on queer people, presented as «fighting for traditional values».

Propaganda is no longer shy about putting an equal sign between EU countries and LGBTQ+, and hence conducting false analogies and unsupported maxims about the decomposition of European societies
due to support for human rights.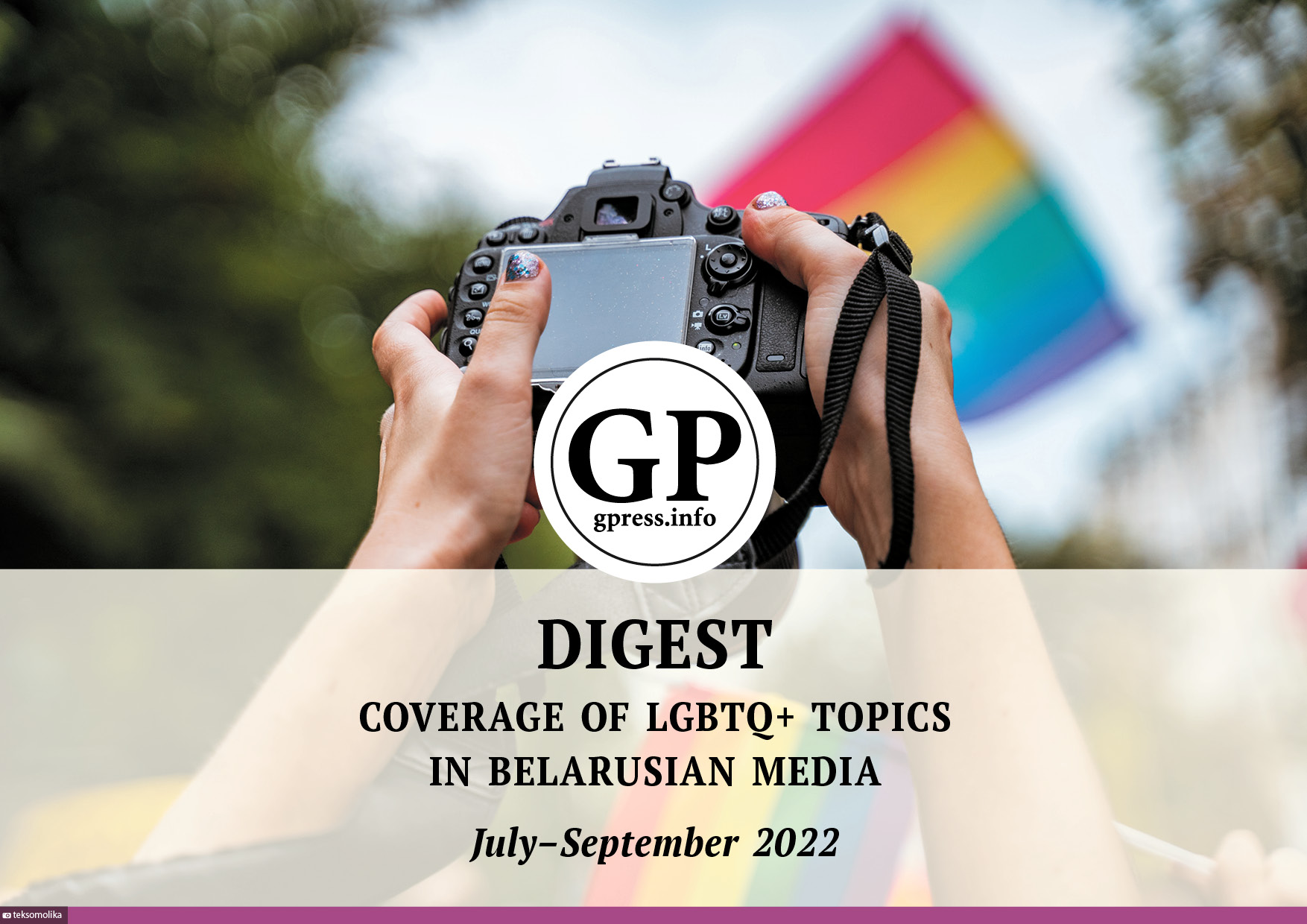 Many pro-government media have used the techniques characteristic of propaganda: to use the concept of LGBTQ+ only in combination with negatively colored adjectives, and to try to introduce into consciousness that LGBTQ+ is not an innate human characteristic, but an imposed perception of the world.
For example: «aggressive LGBT policy penetrates the consciousness of children», «An eye on the modern values of Europe and LGBT: this is the beginning of the end of everything human», «Well, and how without gay pride parades? Over the last two years, Covid has slightly slowed down this satanism in the public eye.»
An interesting phenomenon of the Belarusian media field in the third quarter of 2022 is Olga Bondareva, a so-called activist from Hrodna. Her activism in attempts to combat LGBTQ+ was noticed by state and independent media. It is clear that this citizen decided to try on the role of «traditional values»' main keeper.
The methods and techniques for this, chosen by Ms. Bondareva, are, to put it mildly, strange.
Let's turn to some headlines talking about her «struggle»: «An activist from Hrodna decided to fight with kites in the colors of the rainbow. In her opinion, these are LGBT symbols,» «Activist Bondareva tried to cancel Kirkorov's concerts in Belarus, but something went wrong.
This odious citizen has also started her own Telegram channel, which has about 500 subscribers. In it, she uses the hate speech and direct insults as the main tone of voice. Complaints about the channel's content are received regularly.
We will continue to monitor Ms. Bondareva's activity in the Belarusian media space.
We cannot but be pleased with the availability of materials that tell about LGBTQ+ from objective and balanced positions. So, Dr. Yuditski, a Belarusian psychiatrist, psychotherapist, notes: «homosexuality (as well as heterosexuality and bisexuality) is a kind of norm, not a disease.»
When compiling the Digest, we also discovered a novelty: an advertisement for an LGBT-friendly psychologist in Minsk.
We hope that a sound position on LGBTQ+ will increasingly make its way in the Belarusian media.
GPress.info Editorial
DIGEST COVERAGE OF LGBTQ+ TOPICS IN BELARUSIAN MEDIA July–September 2022