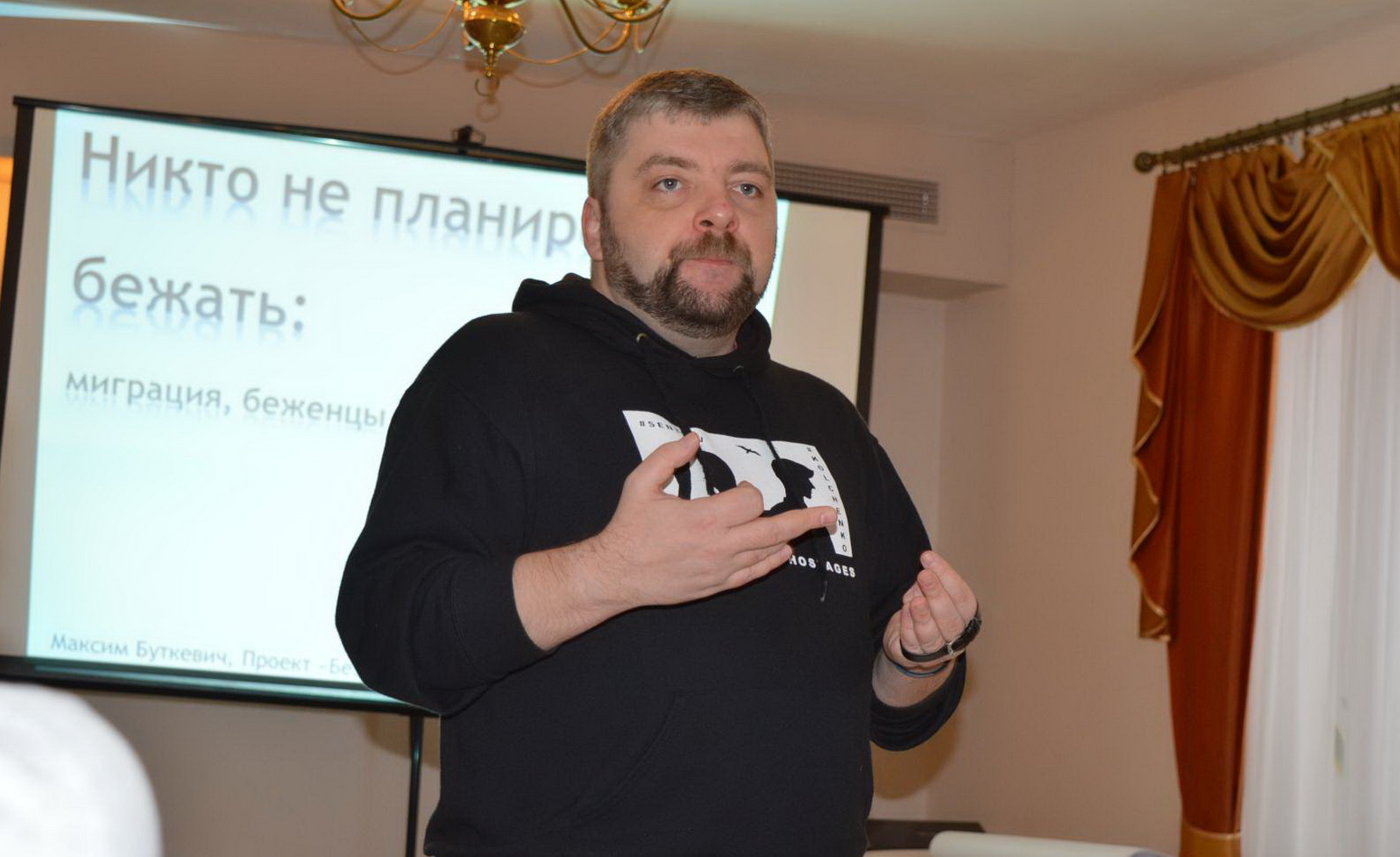 J4T calls for signing up for the release from Russian captivity of journalist and human rights activist Maksym Butkevych
J4T calls for signing up for the release from Russian captivity of Maksym Butkevych, a Ukrainian journalist and human rights activist, honorary member and expert of the human rights initiative «Journalists for Tolerance»
The petition for the release from Russian captivity of Maksym Butkevych, a Ukrainian journalist and human rights activist, lacks another 500 signatures. It has been verified that the media are more likely to pick up the story if the petition has 2.5+ thousand signatures. Currently, there are more than 8 thousand Ukrainians in Russian captivity. And, as the relatives of prisoners of war believe, media attention is the last clue that can pull a person out of this hell.
Hostages are usually released in the process of a bilateral exchange of prisoners of war according to pre-compiled and agreed lists. The signatories of the petition are trying to add Maksym Butkevych to the prisoner of war exchange list.
Andrei Paluda is a Belarusian human rights activist, honorary member of J4T.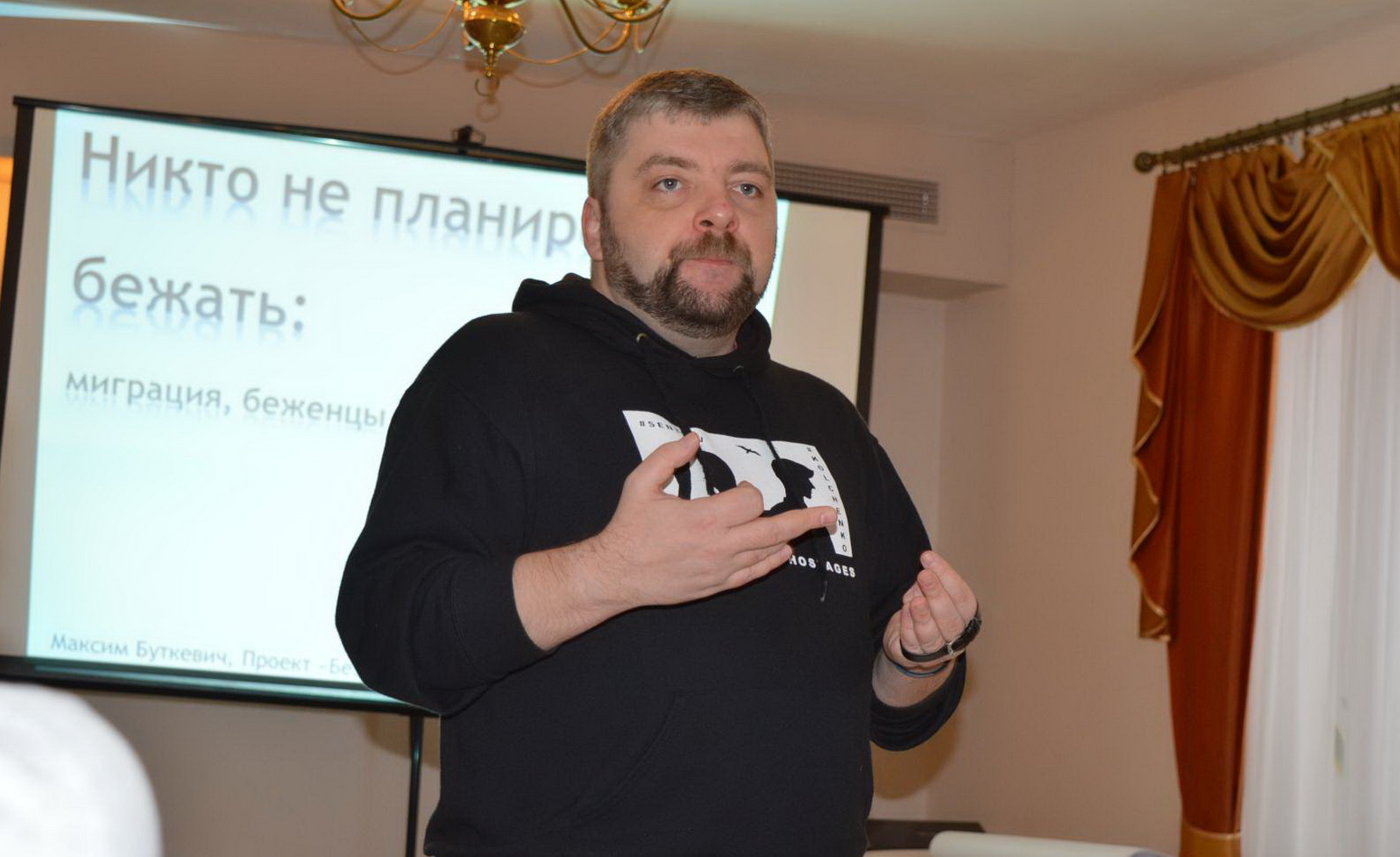 Who is Maksym Butkevych
Maksym Butkevych is a well—known human rights activist who helped hundreds of migrants in Ukraine, a BBC journalist and a UN employee in the past.
In Ukraine, Maksym Butkevych helped refugees from many directions. But, in the last years before the war, most often he had been helping refugees from Belarus, where Lukashenka had unleashed political repressions since 2020.
«We tried in every possible way to support them here, actively advocated obtaining temporary protection for Belarusian refugees,» said the organisation «Bez Kordoniv», co-founded by Maksym.
For Belarusian journalists, Maksym Butkevych acted as a hate speech expert in the «School of Tolerance» training program, held annually by J4T.
Inset
​​Maksym Butkevych is a Ukrainian human rights defender and journalist. He is co-founder of the «Bez Kordoniv» ("No Borders") project, an organization created to support asylum seekers in Ukraine and IDPs. He is a life-long anti-racist and a committed fighter against hate speech in all forms. He is also one of the founding members of ZMINA Human Rights Center and Hromadske public radio. As a journalist, Butkevych worked for a number of Ukrainian as well as international media outlets. He joined the ranks of the Ukrainian Armed Forces in March 2022.
People in captivity in the territories occupied by the Russian Federation are submitted to torture, inhuman treatment and inadequate conditions of detention. «I've seen things that ordinary people can't imagine,» military paramedic Yuliia Paievska, nickname Taira, said after three months of captivity. Suffering from PTSD athlete and coach, she  cannot talk publicly about the methods of torture and violence she went through.
Look at how Maksym Butkevych looks like in captivity. And how he looked before.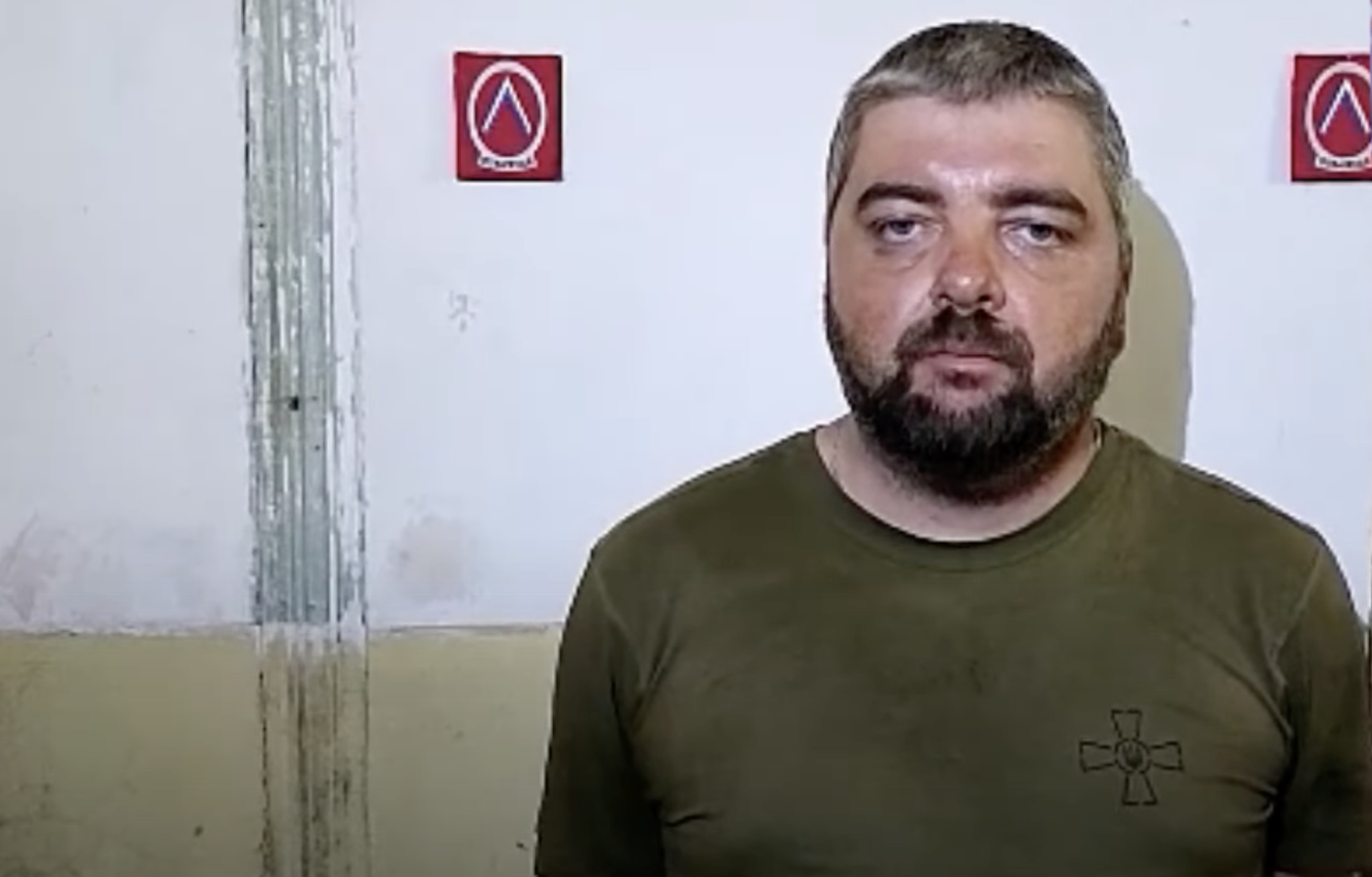 Maksym Butkevych is in captivity. Screenshot of the video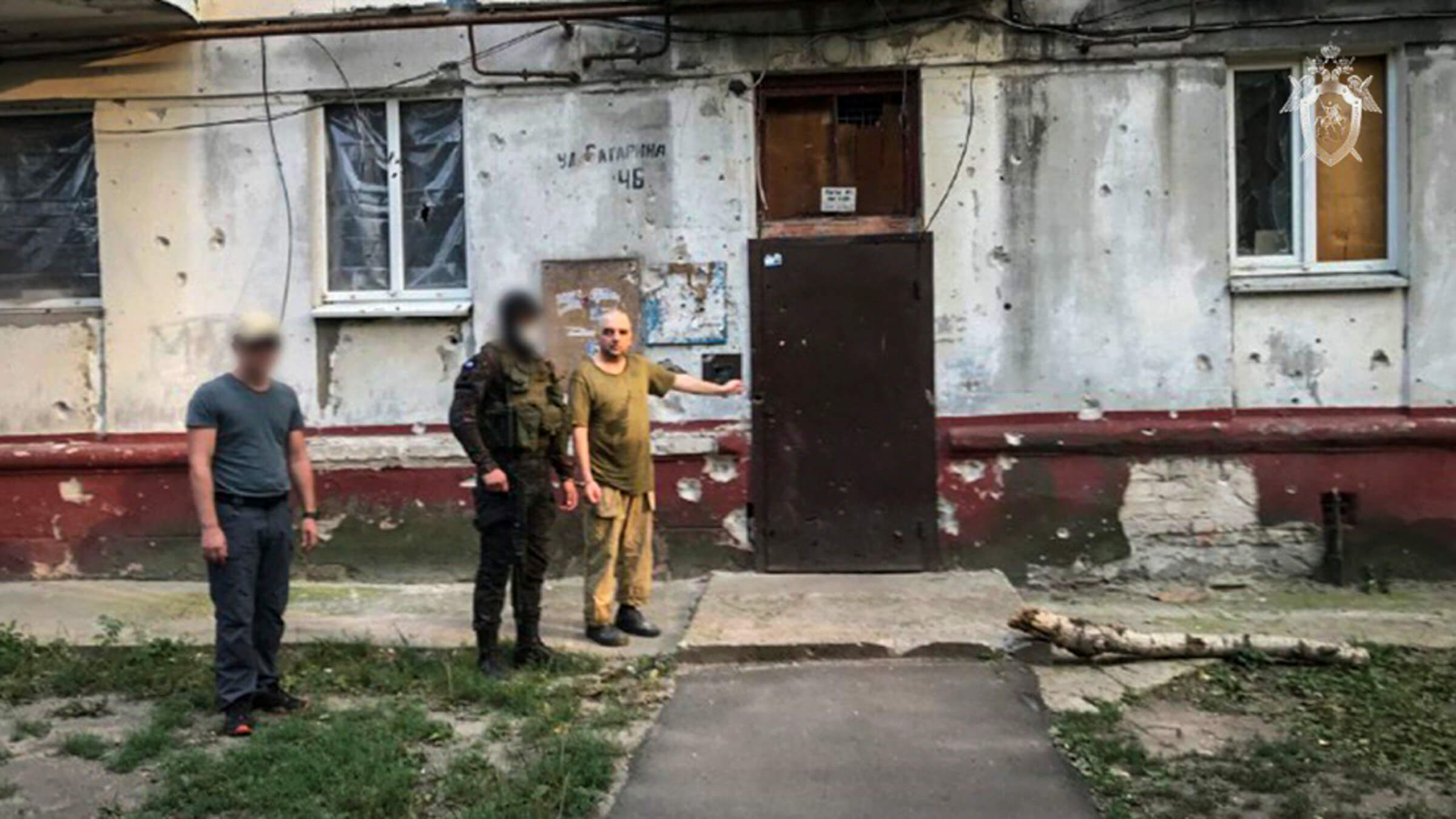 Maksym Butkevych during an investigative experiment in Sievierodonetsk. Photo: IC RF
Maksym's parents found out that their son was in captivity on June 24, 2022, after seeing a recording from an interrogation distributed by Russian propaganda media. Dozens of websites called him a «militant», «Nazi», «propagandist», «Russophobe», claiming that he was inciting to a civil war. They called him a «British spy» — in the past, Maksym worked for the BBC in London.
On July 14, the parents received an official notification from the Ukrainian authorities that Lieutenant Maksym Butkevych was captured near the settlement of Myrna Dolyna, Luhansk region. Two days later Maksym had a birthday — he turned 45. Once he called his parents from the investigator's office, saying that a criminal case had been opened against him in the LPR.
There was no contact with him anymore.
Independent Russian lawyer Leonid Solovyov was not allowed to defend Maksym, no information about the charges brought against Butkevych has been made public.
On March 10, the RF IC reported that the court of the territories temporarily occupied by the Russian Federation sentenced the captive Maksym Butkevych to 13 years in a high-security penal colony. He was accused of «attempted murder of two persons» and «intentional damage to another person's property», allegedly committed on June 4, 2022 in Sievierodonetsk.
From condemnatory statement of the Investigative Committee of the Russian Federation
Since March 20 of the last year Maksym Butkevych served in a separate special battalion «Berlingo» of the Armed Forces of Ukraine as a platoon commander. On June 4, 2022, in Sievierodonetsk, Luhansk People's Republic, Butkevych, having received an order to inspect the streets and residential buildings of the town, went into one of the apartments on the second floor of a residential apartment building on Gagarin Street. From there, he saw civilians who were in the building opposite. In order to kill them and cause property damage, Butkevych fired an anti-tank grenade launcher at the entrance of the residential building. As a result, two civilians were injured and property was also destroyed. During the investigation, Butkevych fully admitted his guilt and repented of his deed. A number of examinations were carried out, including forensic psychiatric, as well as construction and technical, confirming the amount of material damage.
The Ministry of Foreign Affairs of Ukraine called the verdict illegal, null and void, while the fake trial, «staged in the Russian Federation was intended to legalize yet another political murder of Ukrainian citizens.»
Maksym's colleagues conducted an investigation and found evidence that on June 4, 2022, he could not have been in Sievierodonetsk — his unit was dispatched to Donbass no earlier than June 14. Prior to that, Butkevych was in the area of Kyiv and the Kyiv region.
According to Maksym's parents, the Ukrainian Joint Center for the Search and Release of Prisoners is engaged in his case.
His mother, Mrs Yevheniia Butkevych, recalls her son's words before going to war:
«He asked to pick up the cat, explained how to raise a turtle and left. He told us that he had been tormented all these years, that his spiritual brothers were there, but he was not… That he needed to go to defend his country. Because there were no other options for him.»