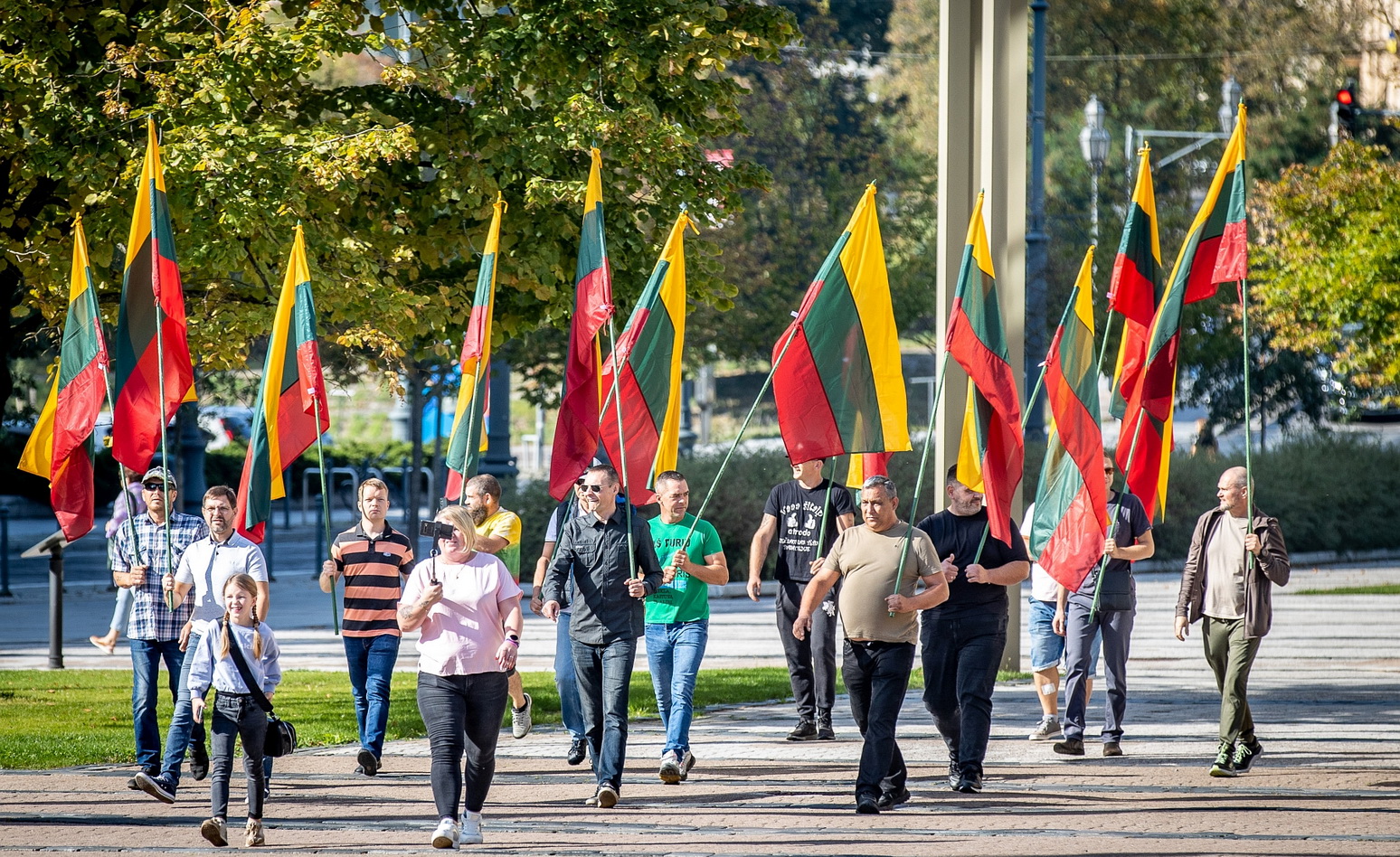 LGBTI Protesters in Vilnius Harassed by Marginal Groups, Police do not Intervene
A protest, aiming to support the proposal of the Ministry of Justice of the Republic of Lithuania to repeal the provision of the Lithuanian Law on the Protection of Minors against the Detrimental Effect of Public Information as well as to highlight the need for inclusive education, was scheduled by the National LGBT rights organization LGL to take place on the 28th of September from 12 noon.
The permit for the protest was coordinated in advance with the Vilnius Municipality and Police, in accordance with the Law of Meetings of the Republic of Lithuania.
A counterprotest by a group of "traditional family values" promoters took place early on the 28th of September in the same venue. However, at 12, it did not end but instead was joined by more forces only to interrupt the protest organized by LGL and harass the peaceful protesters.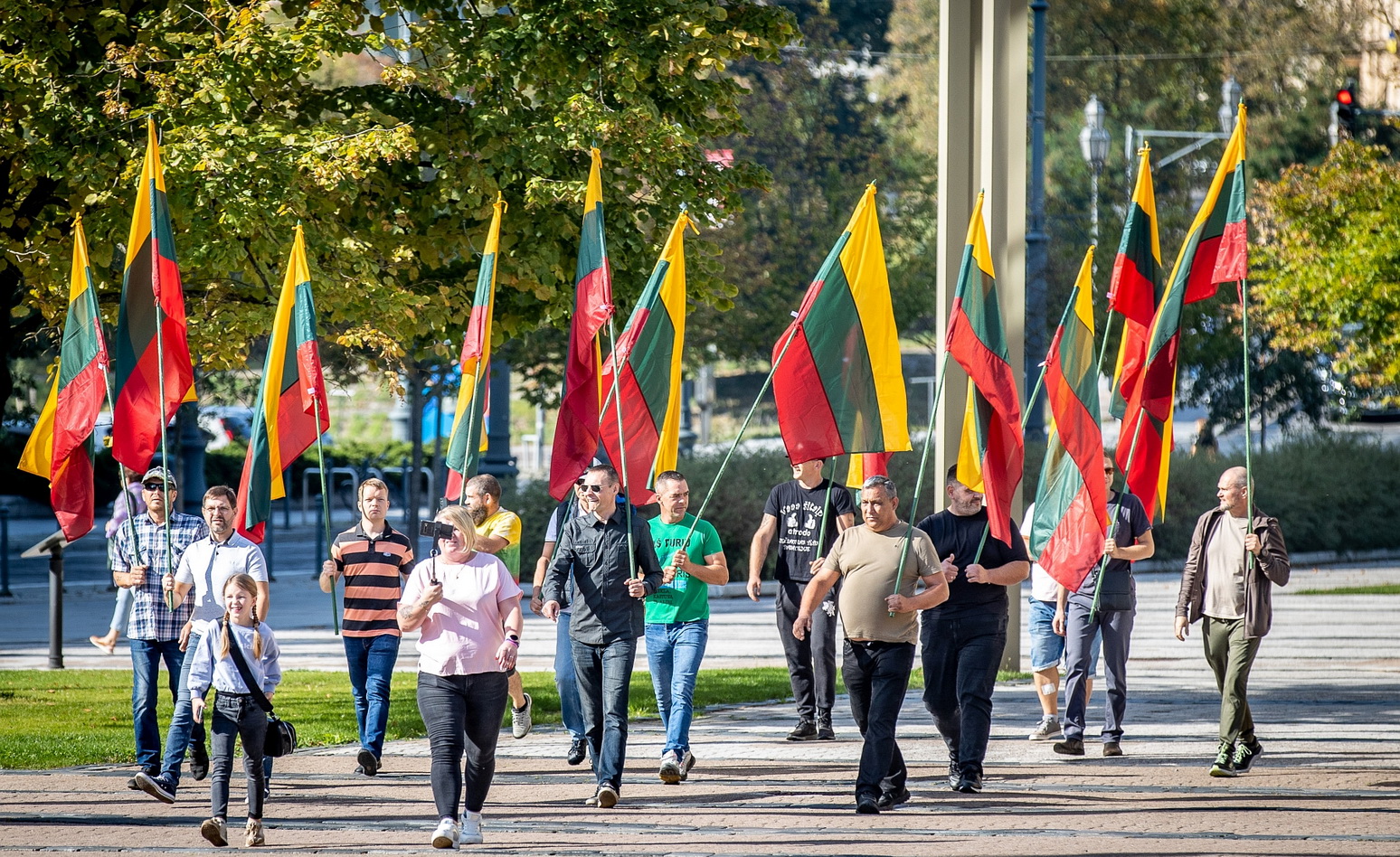 An infamous provocateur Antanas Kandrotas, known by the alias of Celofanas, led one of the counter protester groups. Notably, Celofanas was also prosecuted for financial crimes and other infringements of national law several times and is well known to the local law enforcement authorities. Celofanas-led marginal group, who later was joined by homophobic parliamentarian Petras Gražulis, surrounded the LGBTI protesters, verbally harassing them and interrupting their speech, some of the counter-protesters proceeded to trample the rainbow flag that was brought to the protest by LGL.
LGBTI protesters, including Vladimir Simonko, Executive Director of LGL, Artūras Rudomanskis, Head of the Tolerant Youth Association, and João Lopes, Board Member of International LGBTI Youth and Students Association IGLYO, could hardly speak due to the constant interruption and harassment of the counter protesters. Simonko, who is a Lithuanian national of Ukrainian descent, was also targeted due to his intersecting identity, as the mob angrily urged him to leave Lithuania and go to the warfront. Many protesters report being left traumatized by the actions of an angry mob and the indifference of authorities.
There were seven police vans deployed next to the venue, however, the law enforcement representatives did not intervene even after many calls for help from LGBTI protesters.
According to Vladimir Simonko, it was a humiliating experience, while numerous other public figures, human rights defenders and scholars agreed that the events of September 28 ended in a total failure of authorities to secure the freedom of speech and peaceful assembly.