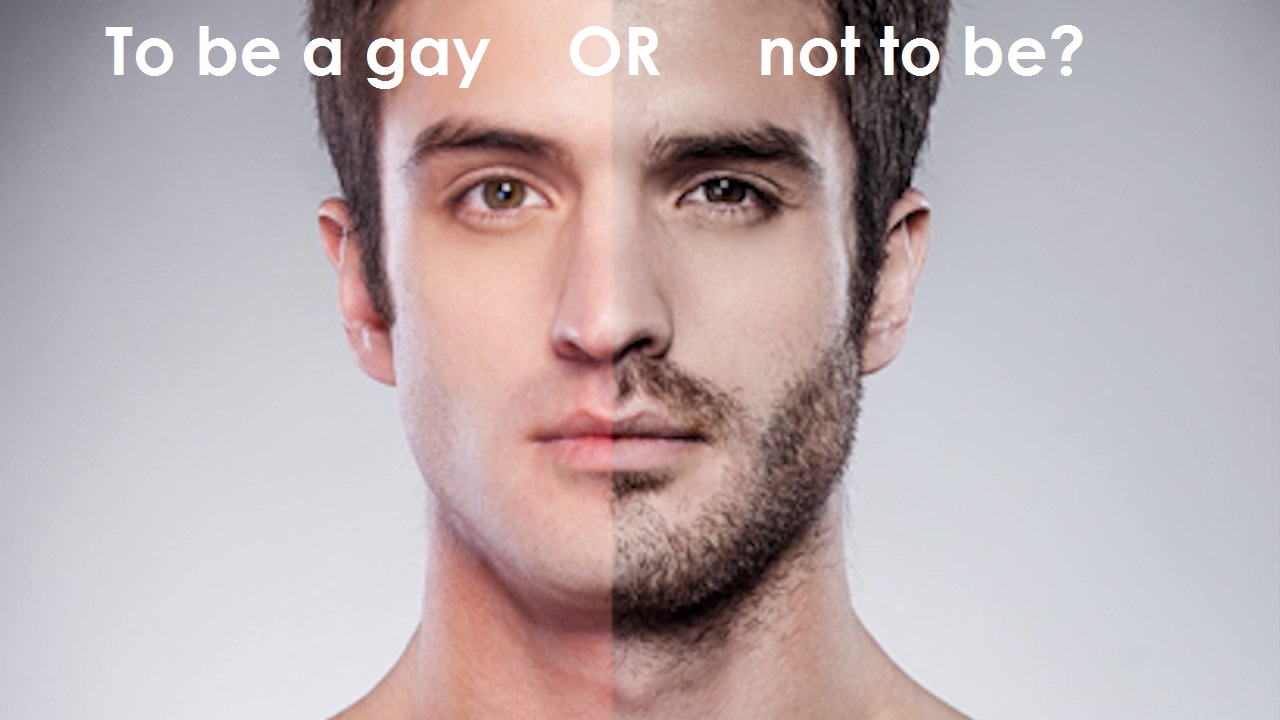 Gay or Bearded? LGBT-news from Belarus, Russia, Ukraine, June 2017, №2
Homophobic statements of the Belarusian opposition. European «vacation» of Chechen gays. Intriguing silence of the Ukrainian radicals. LGBTQ news, June 2017 #2.
One of the most notable Belarusian opposition politicians Pavel Sevyarynets condemn homosexuality. The co-chairman of the Belarusian Christian Democracy party (BCD), doesn't deny the existence of gays, possibly among party members as well, but argues against public manifestation of such things. According to Sevyarynets, Christian democracy is based on a strong family, which is a union of «men and women who can give a birth or adopt children, everything else is an attempt to destroy the family.»
The Russian opposition politician Alexei Navalny doesn't see any problem in gay marriage. However, in case of his victory in the presidential elections in Russia, the decision of their legalization would be taken by regional authorities, as «the attitude towards gay marriages is different in Dagestan or, for example, in St. Petersburg.»
Scandalous Russian actor Aleksey Panin will be in a gay parody of the popular TV series «Brigade». According to the idea of ​​director Bob Jack, the future film is about an unlucky gang member who «screwed up and must explain everything to his comrades.»
Panin is famous for his sexually explicit acts. Earlier, video, where he and his girlfriend had oral sex with an unknown man, appeared in Internet. The actor doesn't hide his bisexuality. In 2013, on the air of the Ukrainian version of the show «Lie Detector», he confessed that he had sex with men.
3.5% of Russians aged 16 to 24 years had at least once gay sex. 18.8% respondents  said that they did not have such experience, but do not condemn others. This is the result of a survey conducted among 1,600 young people. At the same time, the society has become more intolerant regarding homosexual relationships. For a quarter of a century the number of people who treat such contacts negatively has grown from 71% to 81%.
Gay from Dagestan, Russia told the media about blackmail from the secret services. According to Ruslan, in 2013 people from the Russian Federal Security Service threatened to disclose his homosexuality, and to imprison, if he did not agree to go to Syria for a special «assignment.» A video of private nature, used for the blackmail, was provided by his friend, whom security-service agents threatened to murder. Ruslan has managed to escape to Turkey, where he stays till now.
The Chechen minister of national policy, external relations, press and information Dzhambulat Umarov, in the interview for RBC TV channel, called the situation around gays a provocation of «external forces» seeking to discredit and dissolute Russia. Umarov is sure that «Chechen-gay» as a specie does not exist at all, and is unlikely to appear while the head of the republic Ramzan Kadyrov is alive.
Meantime, the first gay from Chechnya arrived in Germany. Visa «for urgent humanitarian reasons» was issued in the German embassy in Moscow. Another three men are waiting for a final decision on visas. Earlier three Chechen homosexuals entered France and Lithuania, one and two men respectively.
Russian president Vladimir Putin, interviewed by an American director Oliver Stone, said that he would never go to shower with a gay man in order not to «provoke». Putin described himself as a defender of traditional values, «because same-sex marriages will not produce any children. God has decided, and we have to care about birth rates in our country.
Former Duma deputy Dmitry Gudkov commented on Putin's joke about the gay and shower:
«It's not about gays. 80 years ago Putin could have joked about Jews, a hundred years ago — about the negroes, about 150 years ago — about his own peasants, and always about women.» The Russian president is «from the majority», comprising 86% of population, — an embittered crowd, which is afraid of everything else, from homosexuals to America.
And he [Putin] is afraid. Do you expect to be attacked by a gay in the shower? Well, he is expecting. Man is driven by irrational fear — this explains a lot in Russian politics.»
And the latest gem from the Russian Orthodox Old Belief Church: Metropolitan Cornelius urged Russian men to stop shaving their beards, as this provokes homosexuality.
«… A man should not resist his creator. Sodomy resulted from this: change of men's clothing and hairstyles, — the leader of the Old Believers said. — God gave us the rules: it is written that the Lord created everyone with a beard. While the Catholic West completely broke up with this concept…»
In Ukraine, KievPride 2017 is held, which will end with the March of Equality on June 18. About five thousands participants are expected this year. The organizers expressed their fears because of the high likelihood of the homophobic attacks by radicals. This was stated by LGBT activist Zoryan Kis in an interview for the publication «24«.
Speaker of the radical organization Right Sector, Artem Skoropadsky, refused to disclose the organization's intentions regarding the upcoming March of Equality, citing the fact that intimidation and threats only contribute to the strengthening of security measures.
In contrast, the representative of another  union Azov assured that they don't plan any actions against KievPride.